Mr. Polycarp Auta, Chairman – Board of Trustees 
Mr. Polycarp Auta studied Political Science at the Nasarawa State University, keffi, and graduated with a Bachelor's Degree in 2009. Having worked in the development sector for over 10 years in both media and Non-Governmental Organizations, Auta has come to a conclusion that a lack of public accountability is the leading factor for corruption in Nigeria. Auta, a development specialist, with years of experience in project design and grant management, believes that in addressing corruption and lack of accountability in Nigeria, there is the fundamental need to build local capacity that will have amplified voices to demand accountability from the government. His desire for public accountability forced him to lead a team of young Nigerians and founded MAWA Foundation. Contact: azgaku@gmail.com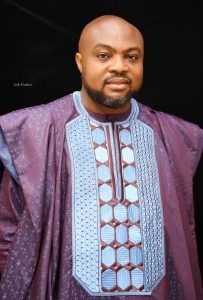 Mr. Ogala Samuel – Secretary Board of Trustees 
Mr. Ogala studied law at the Kogi State University, Ayigba.  He is currently a senior Lawyer at the popular and prestigious Femi Falana Chambers and has won many cases to his credit. 
His passion for human right and public accountability are the fundamental basis for his love for development work and a better society where authorities and duty bearers must be held accountable. Contact: legaminds006@yahoo.co.uk
Mrs. Onuh Mary – Treasurer Board of Trustee  
Onuh, studied Political Science at the Nasarawa State University, keffi, where she  graduated with a Bachelor's Degree in 2010.   Onuh is a human rights activities with over 10 years experience in development work. 
Audu Liberty Oseni – Member Board of  Trustees  
Mr. Audu Liberty Oseni is a development communication expert. Audu studied political science at Nasarawa State University, Keffi, and Ahmadu Bello University, Zaria, where he obtained a master's degree in strategic communication.
Audu is a development practitioner with over 12 years of experience having worked in different Non-Governmental Organizations and media outfits in Nigeria. Because of his avid interest in governance, public accountability, communication, and advocacy, Audu founded Media Advocacy West Africa (MAWA-Foundation) in 2019 to raise the bar in public accountability discourse that will hold authorities accountable.
Liberty has trained community organizations, community champions and built local capacities across communities in Nigeria.
He is the Founder and Coordinator, (MAWA-Foundation), Founder and Publisher of West Africa Reporters, and a Co-Founder Centre for Accountability Reporting (CAR).  Contact: libertydgreat@gmail.com  or liberty@mawafd.org
Charles Kojo Vandyck-Member Board of Trustees 
Charles Kojo Vandyck is a social justice activist and thought leader with expertise in strengthening civil society resilience, sustainability, and leadership. Charles serves as a member of the Knowledge Network of the United Nations Office of the Special Adviser on Africa.
Charles is also a Founding Member of the International Consortium on Closing Civic Space (iCon), an initiative of the Centre for Strategic and International Studies (CSIS).
He currently serves as a member of the Governing Board of Africans Rising, a Pan-African movement of people and organizations working for justice, peace, and dignity. He also serves as a Trustee of INTRAC based in Oxford, UK, and an Advisory Board Member of Disrupt Development based in Amsterdam, Netherlands.
He is a Core Team Member of the Reimagining INGOs (RINGO) systems change initiative. Charles also serves as the Head of the Capacity Development Unit at the West Africa Civil Society Institute (WACSI).
He is a member of the Development Studies Association, United Kingdom, a certified Change the Game Academy Master Trainer, and an IFC- Learning and Performance Institute Trainer.
Contact: chuckvandyck@gmail.com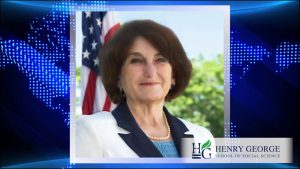 Alanna Hartzok- Member Board of Trustees 
Alanna Hartzok is an educator, activist, and lecturer in the areas of economic justice, land rights, and land-value tax reform. She is vast in knowledge and has given presentations in approximately 40 countries of the world.
She is co-director of Earth Rights Institute; General Secretary for the International Union for Land Value Taxation; Global Outreach Coordinator for the Robert Schalkenback Foundation; and a member of the Advisory Council for the Prout Research Institute of Venezuela.
Under contract with the UN HABITAT's Global Land Tool Network, she developed an online course and training program that now has over 900 people enrolled from 95 countries. The website is here: www.course.earthrights.net
Her book The Earth Belongs to Everyone (2008) received the Radical Middle Book Award. In 2011 she received the International Earth Day Award from the Earth Society Foundation.
Hartzok was a 2014 Democratic candidate who sought election to the U.S. House to represent the 9th Congressional District of Pennsylvania. She ran unopposed in the Democratic primary on May 20, 2014.
Contact:    alannahartzok@gmail.com