An estimated 4,000 populations in the Gbododnai community, Bosso Local Government Area of Niger State have been denied access to healthcare delivery as the only Primary Healthcare Centre in their area has become deplorable.
The Primary Healthcare Centre they rely upon has been deplorable and not functional for a long period of time, residents said.
On a visit to the PHC, one sees a deplorable building that has been abandoned for years.
Community residents recounting their experiences over the collapsed health system say they now travel more than 30 kilometres away to access healthcare.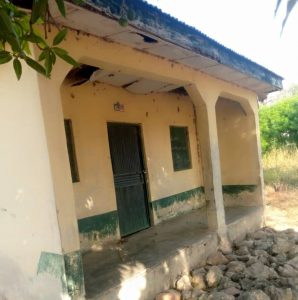 Speaking to Tracka officials, the residents say those who cannot afford healthcare outside the community rely upon herbal medicines to be treated for their illnesses.
Worse still, pregnant women in the Gbododnai community of Niger state rely upon herbs for delivery as a result of the collapsed hospital in the area community residents recount.
The Gbododnai community Primary Healthcare Centre has continued to be this deplorable even as the Niger state government in 2022 approved N5.454 billion for community healthcare delivery.
The money that was approved using the state Primary Health Care Development Agency is meant to improve healthcare delivery in communities in the state.
Out of N5.454 billion approved for the Primary Health Care Development Agency, N4.923 billion was set aside to be expended on capital projects. While the state ministry of health got N21.828 billion approved for it in the 2021 budget.
It is unclear how the Niger State Primary Health Care Development Agency, got such a huge allocation, and the Gbododnai community hospital is this deplorable.
A senior official from the Niger State Primary Health Care Development Agency who spoke to MAWA-Foundation but prefers his identity concealed because he is not the right person to speak on the issue, said he is aware not all approved budgets are released, but pointed out that even the released ones are often not properly utilized.
Gbododnai community is a common example in Nigeria where hospitals are allowed to rot, and the citizens who have the means, resort to private healthcare providers while the poor are allowed to die in a deplorable healthcare system.
Also, read Deplorable Iya Gbagyi hospital after Niger state N5.454 billion approved budget for community health
MAWA-Foundation could not immediately reach out to the Niger State government for an official response.